Pack Up + Go
is a Pittsburgh-based travel start-up that specializes in personalized mystery trips to anywhere in the continental United States. Working as a Graphic Design Intern in Summer 2018 and onward into Fall 2018 as a Graphic Design Associate, I collaborated with the CEO and the Marketing Manager as the sole designer, and developed a visual identity for the start-up. Constraints were the existing logo, used typefaces, and single spot color.
Created a media kit and a mid-year review for current and potential partners, and designed training materials for an influx of new hires.
Designed informational print-outs to help clients orient themselves regarding local neighborhoods for twenty-one cities. Illustrated printed materials like stickers and postcards to be added to every client's envelope to further personalize their travel experience.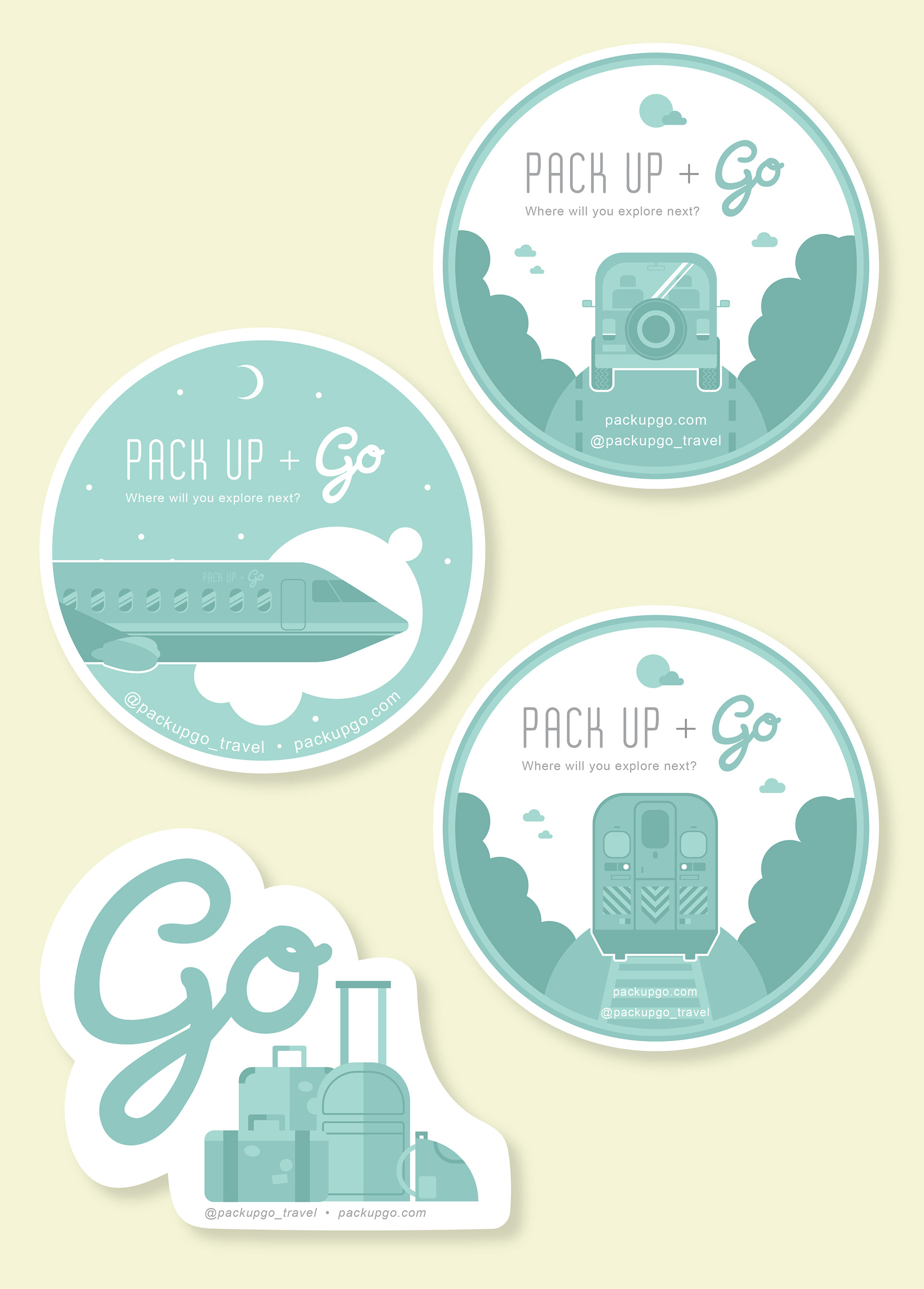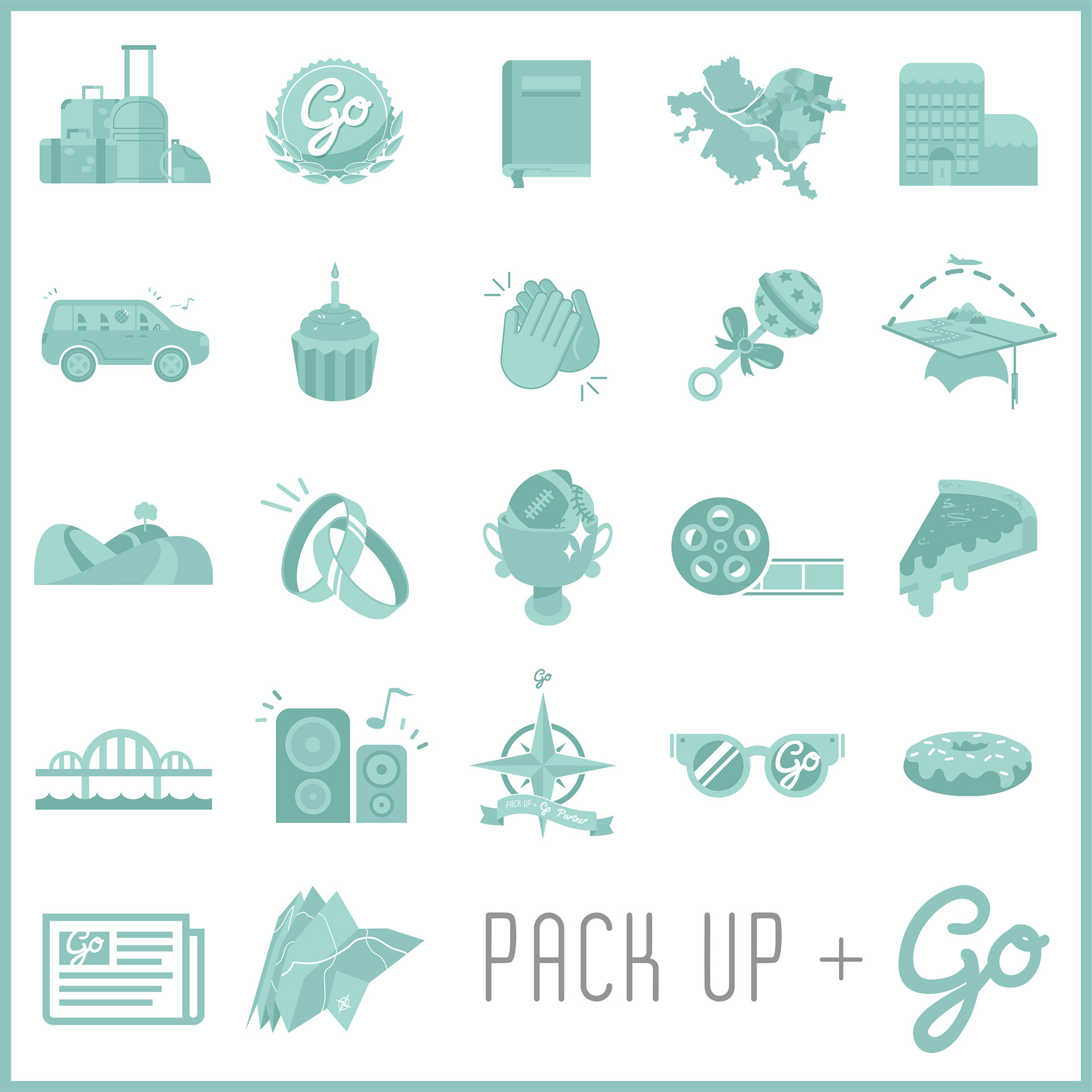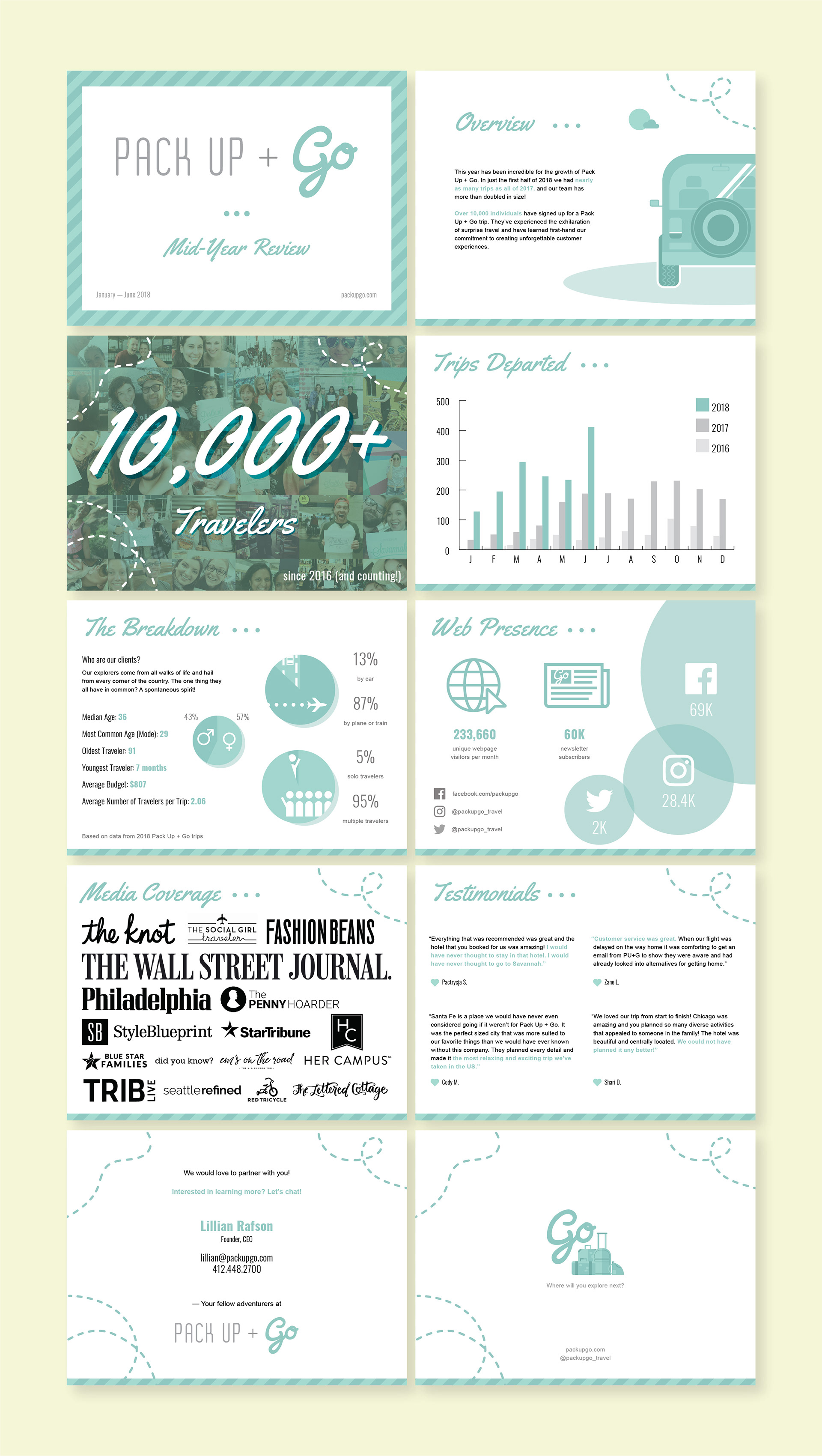 Though a small company that only began in 2016,
Pack Up + Go
has since then doubled their team, and by July 2018 have matched their sales for all of 2017. Updated documents for them to show current and potential partners portrays the right balance of playfulness and professionalism.
New internal documents were also created to help train new team members how to plan quality trips for their clients by streamlining and clarifying information that was initially in a cluttered Google Document.