A large-scale poster experimenting with expressive typography as part of a class-wide installation highlighting various immigrant stories, both past and present. My piece focuses on the Puerto Rican diaspora post-Hurricane Maria, specifically featuring the voices of multimedia journalist Natalia Muñoz, and Nuyorican poet Caridad de la Luz in a discussion of identity, nationalism, and colonialism.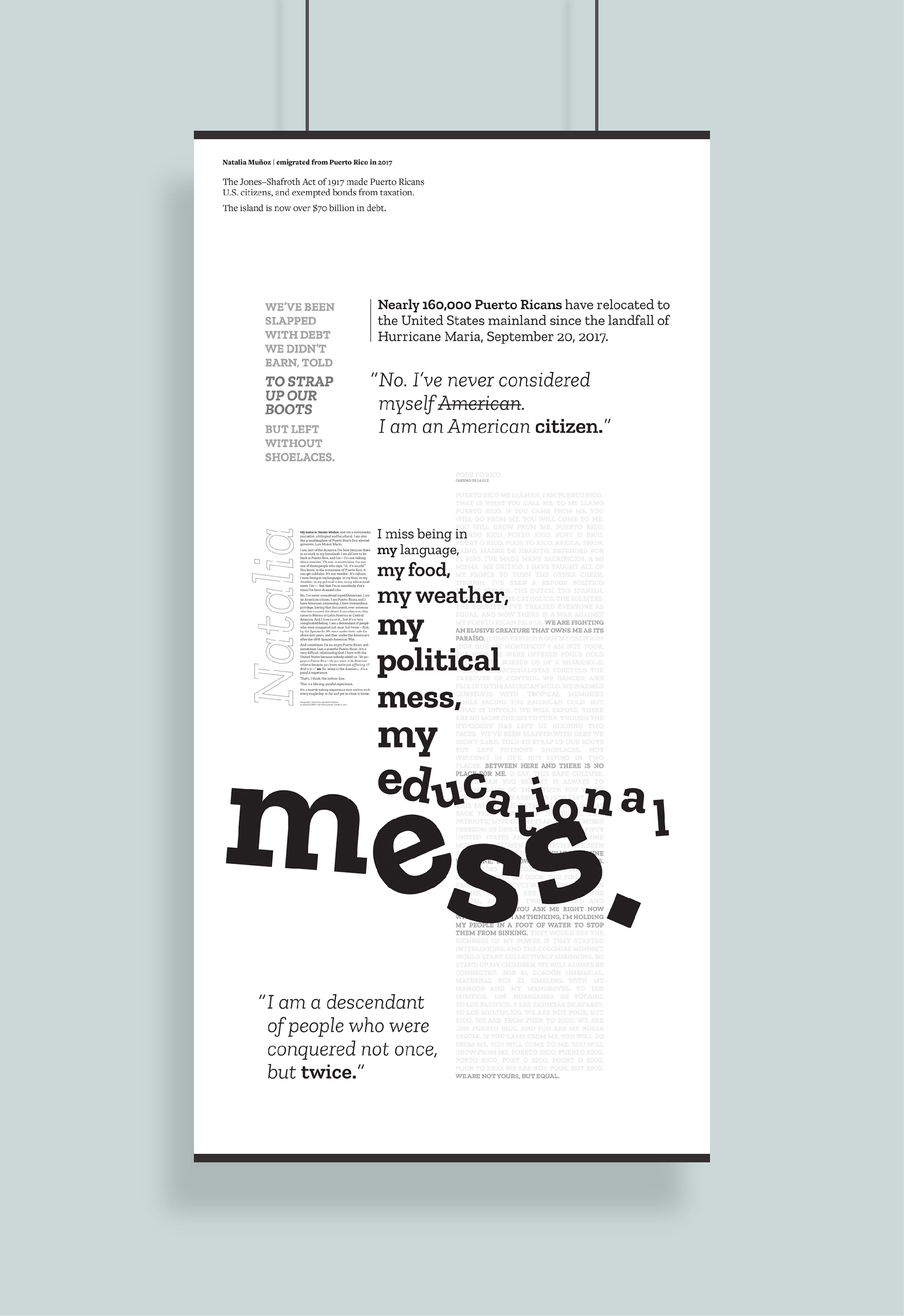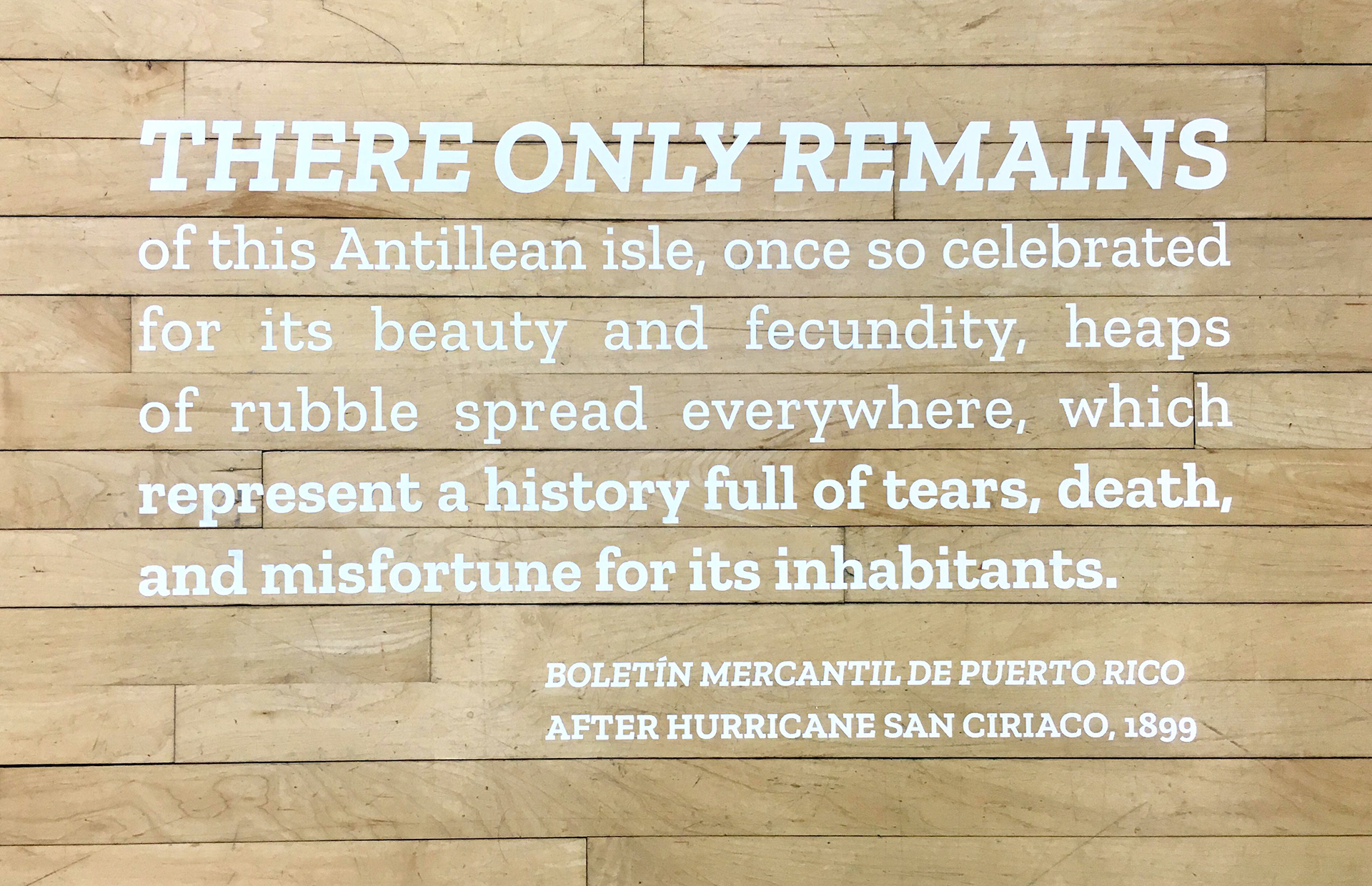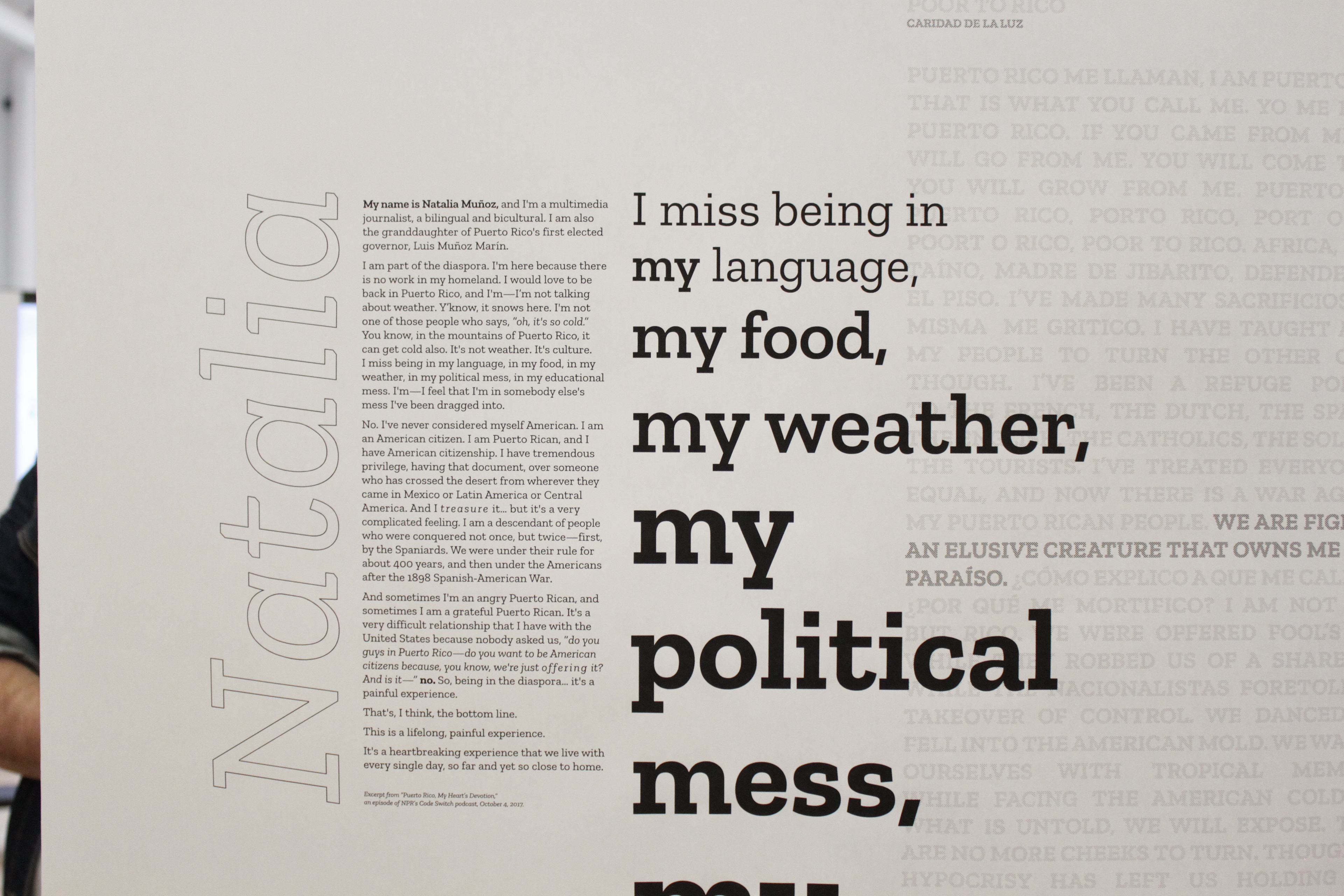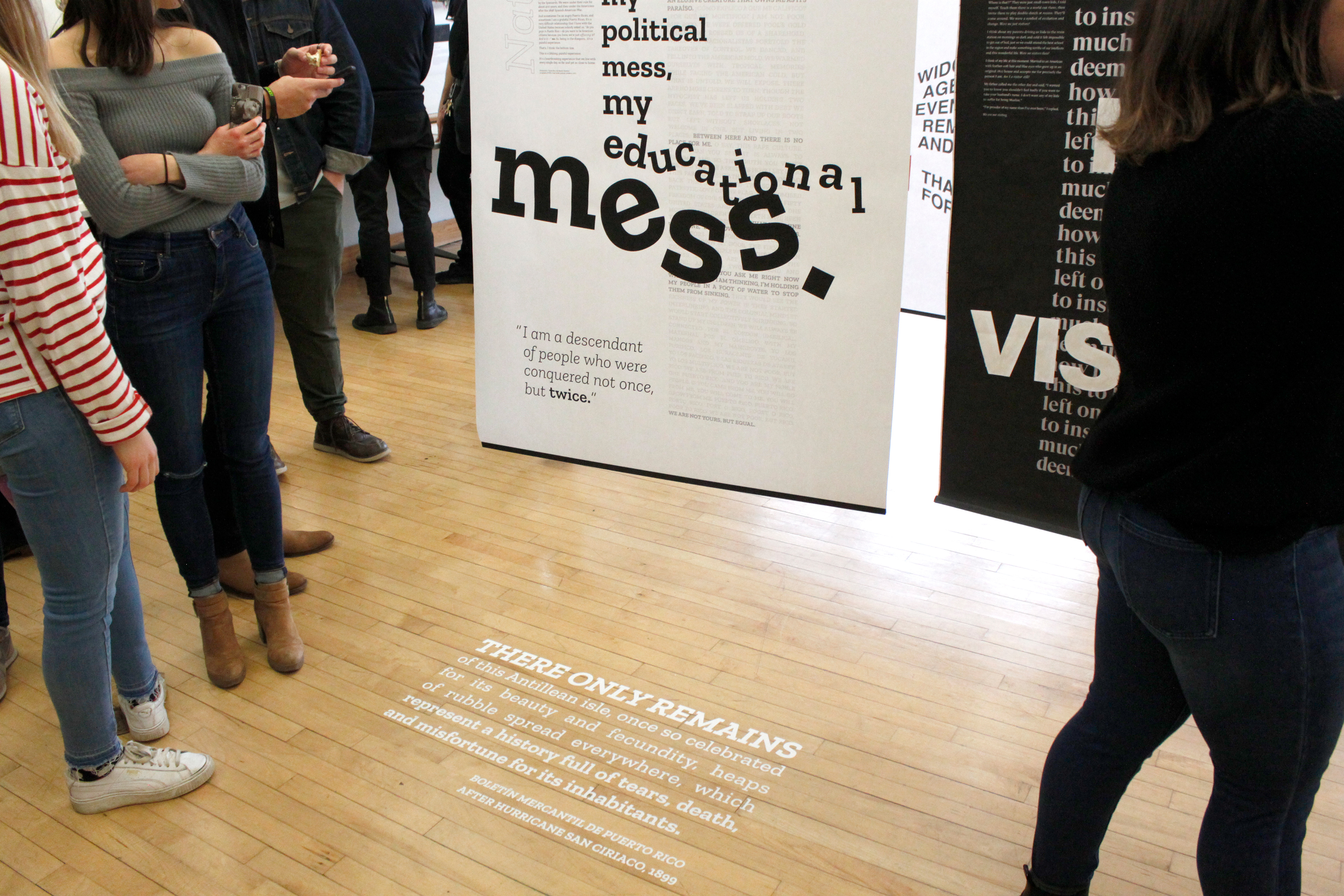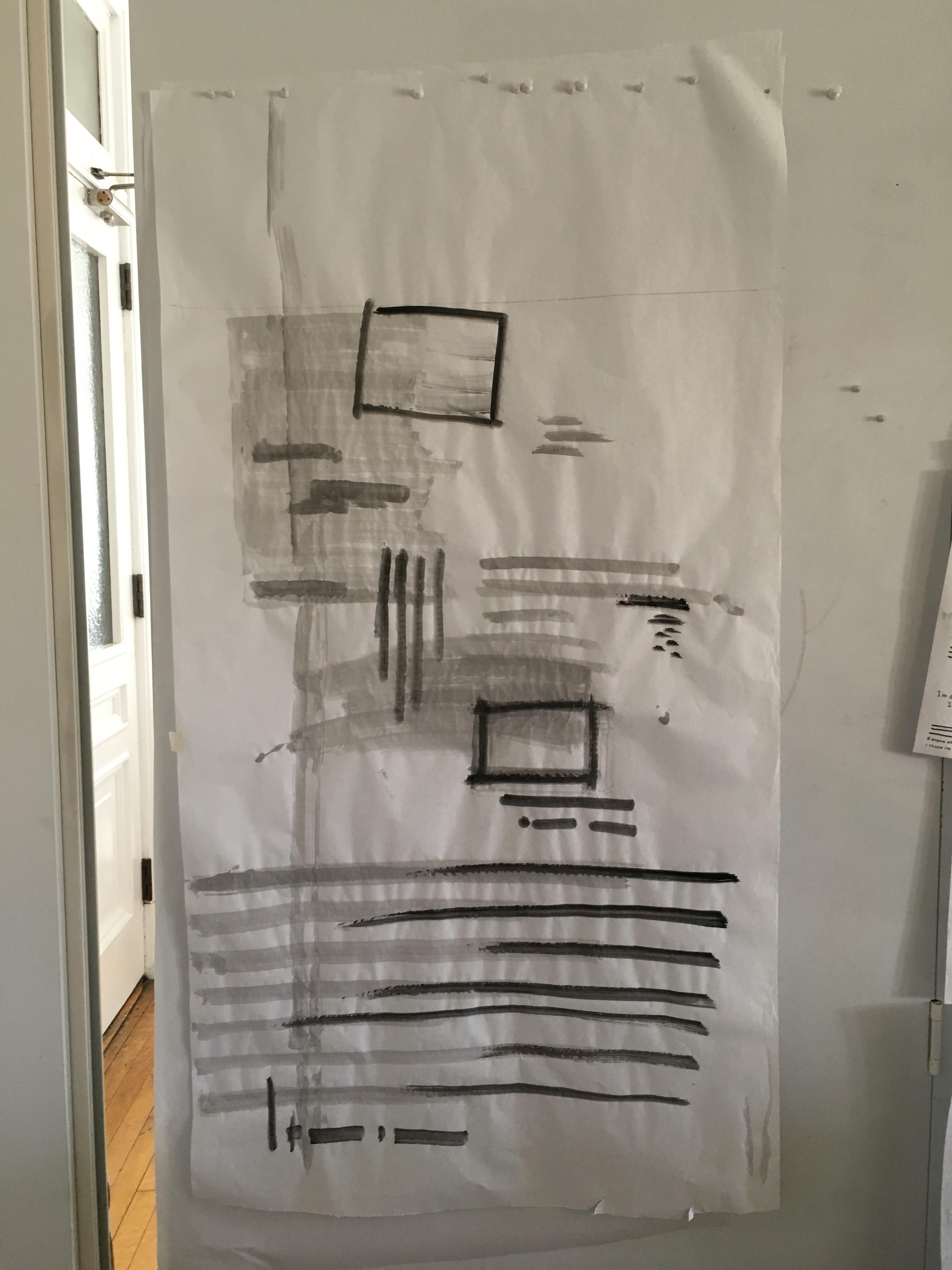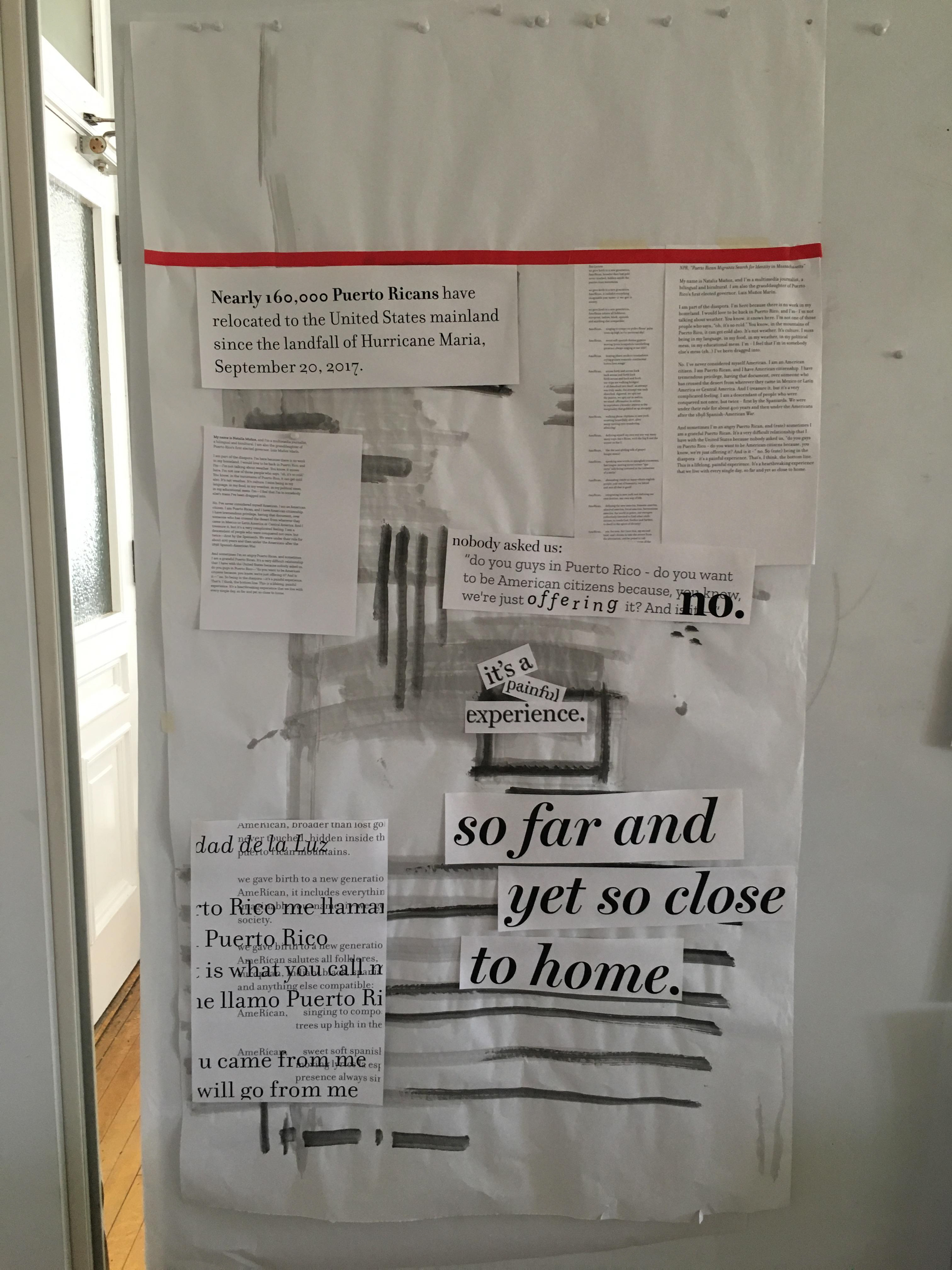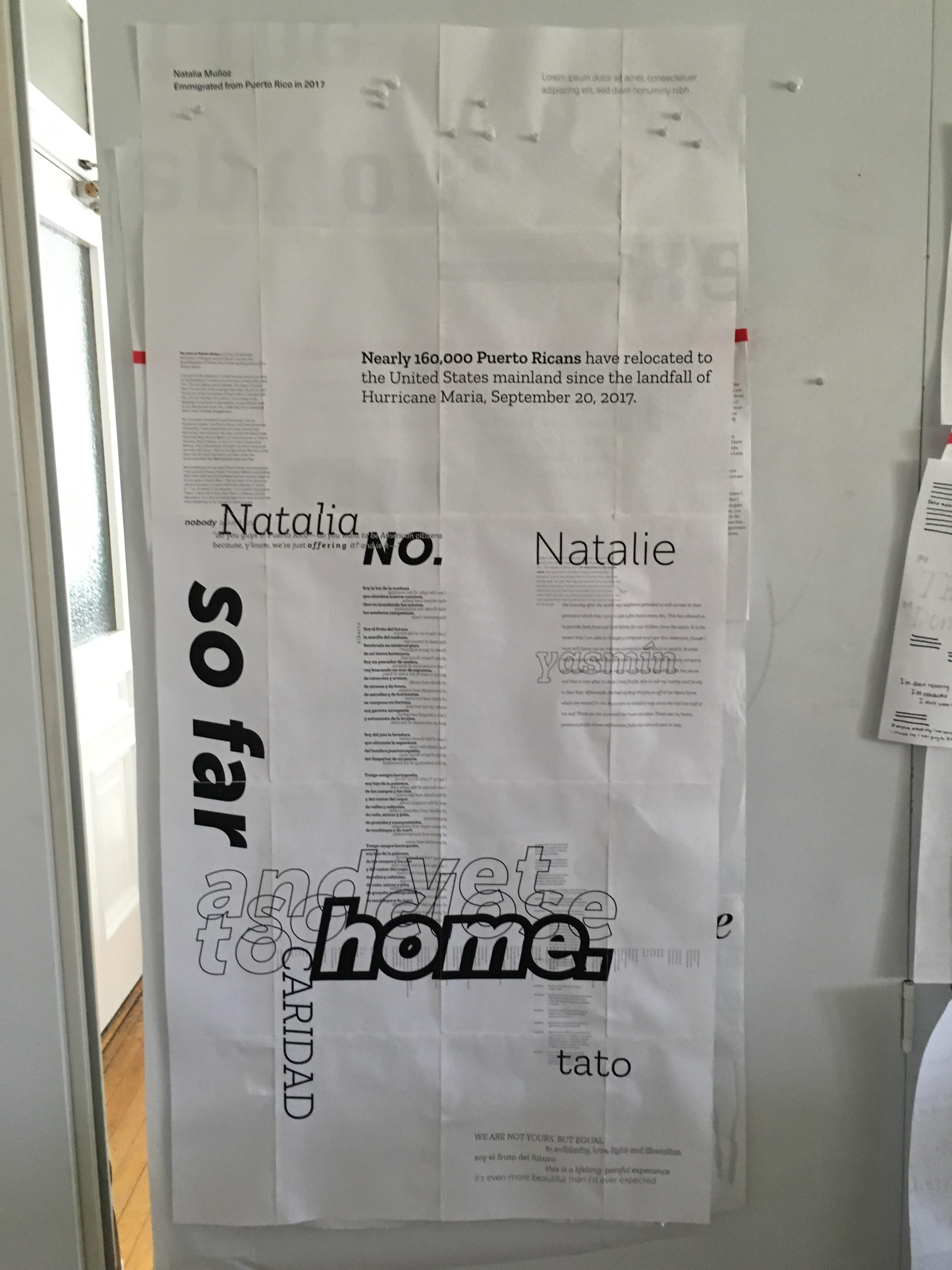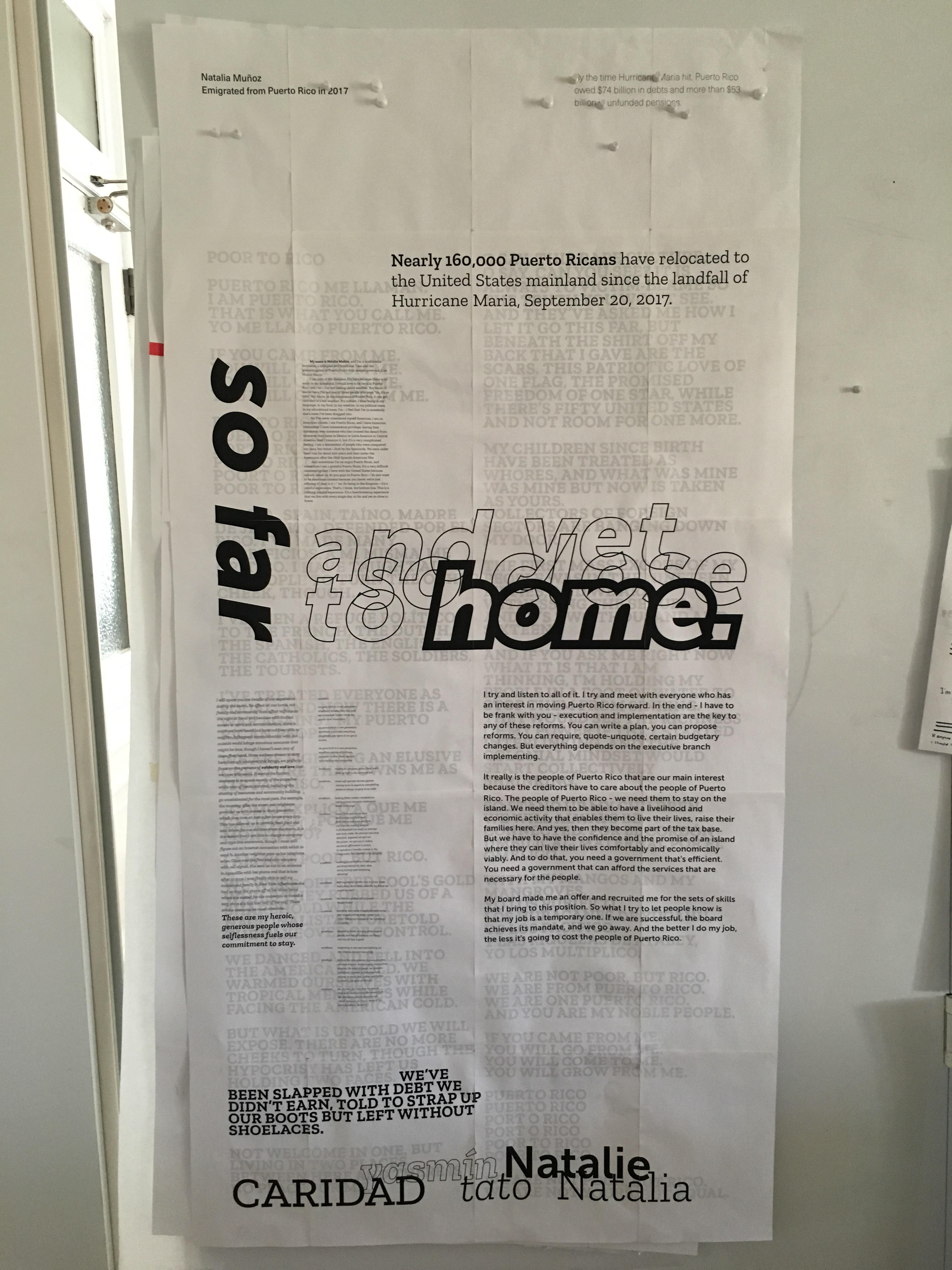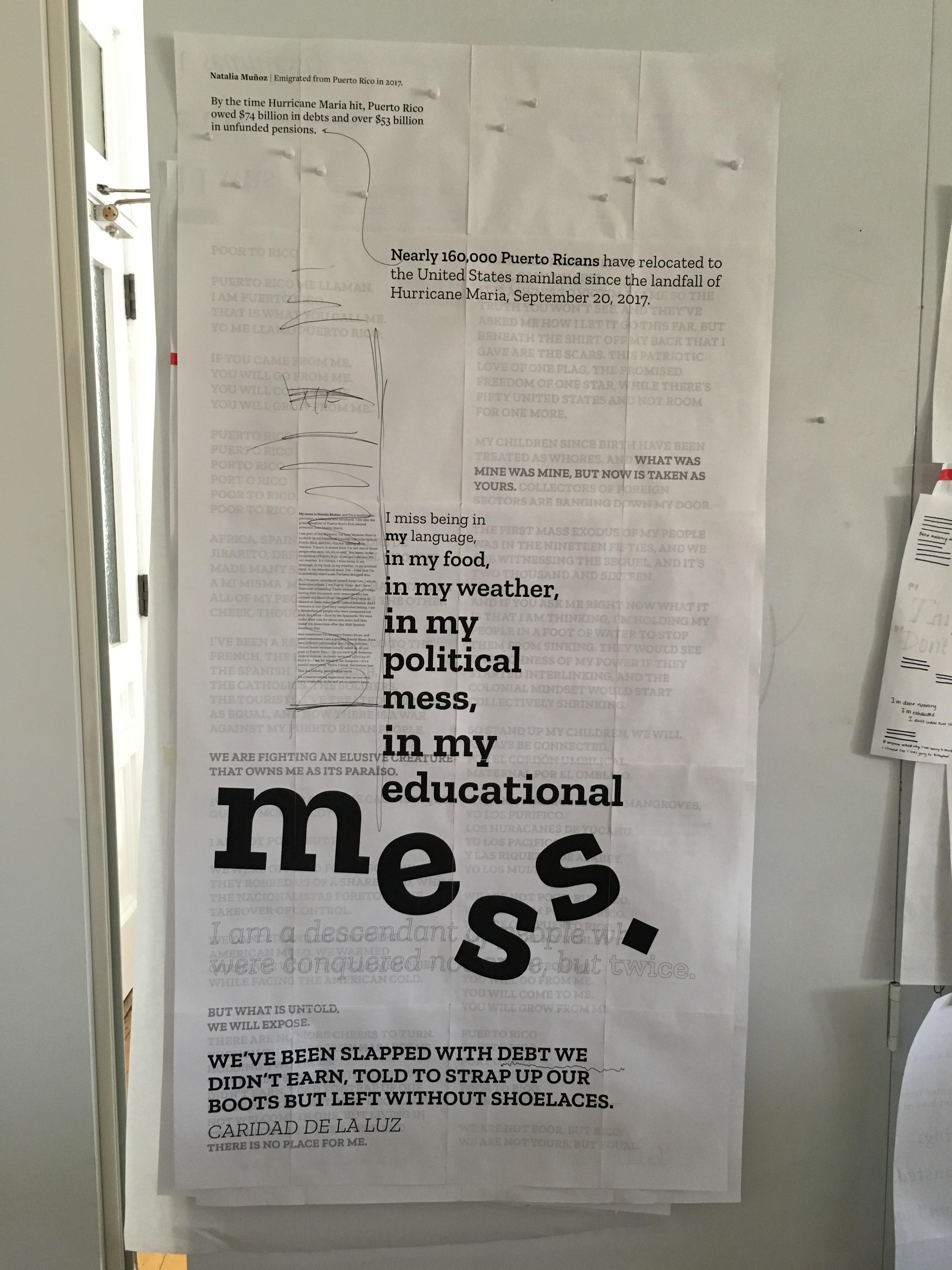 Opinions surrounding Puerto Rican identity, particularly in relation to the United States, are incredibly distinct and all relate to the greater narrative. While it could be effective if this were a series, the
message gets lost when trying to include up to five different perspectives. Ultimately, content was streamlined to only include
the voices of Natalia Muñoz and Caridad de la Luz.
Natalia Muñoz
Blunt. Transparent. Independent.
Puerto Rican multimedia journalist, moved to the United States as a result of Hurricane Maria. Highlights the complex identity of Puerto Ricans with American culture and expectations.
NPR Code Switch podcast, "Puerto Rico, My Heart's Devotion"
Source

|

Transcript
Caridad de la Luz
Bold. Outspoken. Activist.
Nuyorican poet, actress, and activist. Advocated for the release of Oscar López Rivera—an activist and militant deemed a freedom fighter by his supporters and political terrorist by his critics.
Caridad de la Luz, "La Bruja recites her poem Poor To Rico in Washington DC"
Source

|

Transcript
Natalie Jaresko
Outsider. Analytical. In a double bind.
Ukrainian-American investment banker, now the executive director of Puerto Rico's financial oversight and management board. Appointed before Hurricane Maria's landfall.
NPR All Things Considered podcast, "Hurricane Maria's Devastation of Puerto Rico, 1 Year Later"
Source
Yasmín Hernández
Empathetic. Committed. Romantic.
Brooklyn-born artist who moved to Puerto Rico in 2014, "answered a soul call to repatriate [her] ancestral homeland of Borikén." Most of her work is rooted in "struggles for personal, political, and spiritual liberation," particularly in a push for decolonization.
Hyperallergic, "An Artist's Powerful Letter on Post-Hurricane Puerto Rico"
Source

|

Website